6 Breakfasts Under 500 Calories That Will Give You All-Day Energy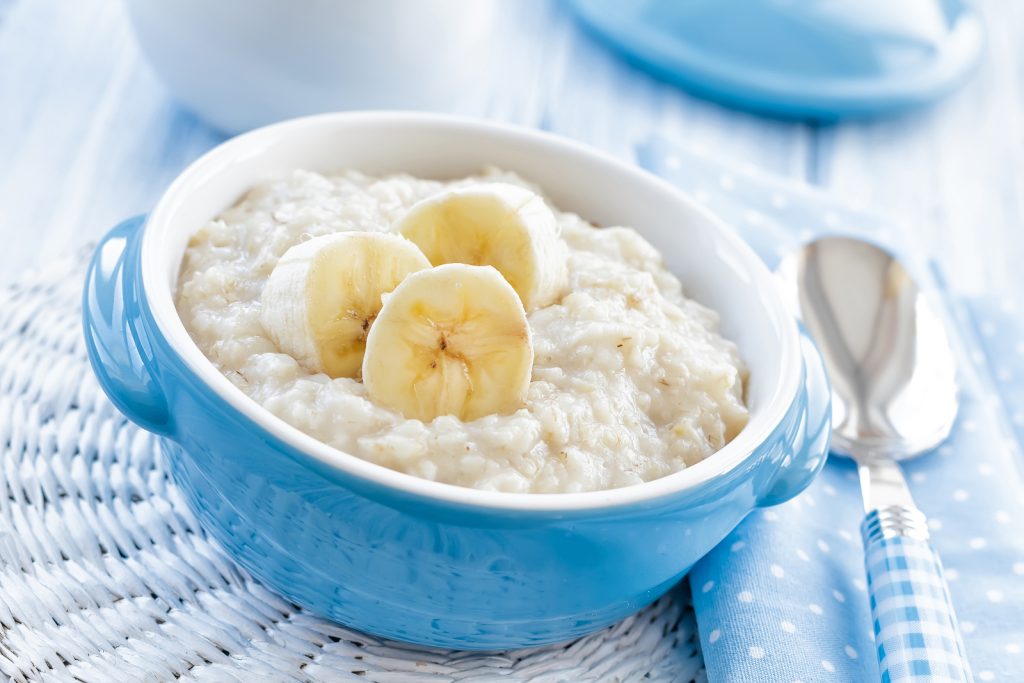 How healthy is your breakfast? As important as a good night's sleep is for daytime alertness and energy, the decisions you make after you wake up often have just as much of an impact on your mental and physical performance throughout the day.
Start the day with a healthy, well-rounded breakfast and you'll be cognitively and physically ahead of the pack well into the afternoon. Start the day with a breakfast that doesn't meet your nutritional needs and you'll find yourself lacking energy.
High-energy doesn't necessarily need to mean high-calorie. With the right choice of ingredients, it's surprisingly easy to make a simple, tasty breakfast that includes all of your nutritional needs without exceeding 500 calories.
Would you like to feel more energetic, improve your health, lose weight and start the day the right way? Read on to discover six breakfasts that will give you all-day energy, all of which have less than 500 calories per serving.
Scrambled eggs with wholemeal toast
Eggs are fantastic breakfast foods for several reasons: they're packed with protein, incredibly easy to prepare, and taste great with a selection of carbohydrates, from bread to brown rice.
Start your day with a good serving of protein by scrambling three eggs. Remove the yolks from two eggs before pouring the mix into your frying pan if you're trying to reduce the amount of calories you consume.
Cook the eggs on a light amount of heat, mixing in a tiny amount of salt and pepper as the eggs begin to cook. When the eggs are nearly finished cooking, try mixing in a tablespoon of salsa for extra taste.
Serve on top of two slices of wholemeal toast. This quick and simple breakfast offers a reasonable amount of protein (three eggs have approximately 20 grams of protein in total) as well as a source of complex carbohydrates to provide all-day energy.
Green smoothie (plus your preferred carbohydrate source)
Green smoothies are tasty, extremely healthy and very easy to prepare. They're also a fantastic source of vitamins and dietary fibre, making them a great choice if you're interested in getting your daily dose of micronutrients first thing in the morning.
There are hundreds of different ways to mix a green smoothie. One of our favourites is to choose a mix of green fruits and vegetables – kale, celery, kiwifruit and a green apple or two are all great choices.
Try to strike a balance between vegetables and fruit, as a fruit-heavy smoothie will be too sweet and a vegetable-heavy smoothie too tasteless. Daily Burn has a great collection of green smoothie recipes that make quick and simple breakfasts.
If your goal is weight loss, stick with the smoothie on its own for breakfast. For all-day energy, pair the green smoothie with a source of complex carbohydrates, such as wholemeal bread or porridge.
Needed some energy today, green smoothie with an energy blend and cacao were definites #energy #wakeup

— Emma Smith (@emmak_smith) June 26, 2015
Three-minute scrambled egg whites
Do you have limited time to prepare breakfast in the morning? Many people skip breakfast in a rush to get to work on time, leaving them without any real nutrients until morning tea or lunch.
This three-minute scrambled egg whites recipe is a great alternative to skipping breakfast that requires very little preparation. Mix three to four egg whites in a microwave safe container, add some healthy oil, then microwave until ready.
Health guru Tim Ferriss explains the recipe in more detail on his blog. Two of the biggest benefits of this breakfast are that it's quick and easy to prepare and very healthy, offering a great source of lean protein from the egg whites.
Like the recipes above, it's easy to add some extra carbohydrates to this breakfast for all-day energy – simply toast some wholemeal bread or prepare a small bowl of porridge to keep you alert and energetic until midday or later.
Scrambled egg breakfast burrito
Tired of toast for breakfast? A breakfast burrito is a great alternative to using bread as your morning carbohydrate source that's incredibly nutritious, cheap to buy and extremely easy to prepare.
Star by scrambling two to three eggs. If you're concerned about fat intake or want to limit your total caloric consumption, remove the yolks from two of the three eggs to reduce the meal's saturated fat content.
Cook the eggs until almost ready, then add chopped tomato and onion. For a more powerful taste, you can chop some red and yellow peppers or add some light salsa to the eggs once they've finished cooking.
Heat up a wholemeal tortilla in the microwave or using the frying pan, then serve the scrambled eggs inside. This simple breakfast contains 20 grams of protein and tastes great after a week of toast and porridge.
Cinnamon porridge with banana and mixed berries
Cinnamon is a great alternative to sugar that adds plenty of taste to carbohydrate-based meals without the extra calories. This easy breakfast recipe uses cinnamon alongside porridge for plenty of flavour without many calories.
Prepare protein in a saucepan with water or milk. Once the porridge has finished cooking, slice a banana into small pieces and arrange it on top of the porridge. At this point, you can add a small amount of cinnamon to add some extra taste.
For a sweeter taste, mix in some frozen or fresh berries while the porridge is still cooking. Strawberries and blueberries both taste fantastic in porridge and contain lots of important micronutrients.
Since this breakfast is heavy on carbohydrates but short on protein, you can boil an egg or two to eat on the side. Another great way to add healthy protein to this meal is to eat a small container of fat-free, unsweetened yoghurt.
Porridge with banana and cinnamon, today's breakfast….. #energy pic.twitter.com/rVAbjNYl1A

— Karen (@Karen_Mc20) July 7, 2015
Cottage cheese on toast
While most cheeses are packed with fat and calories, cottage cheese is a great source of lean protein that's perfect for weight loss and all-day energy. This quick breakfast recipe uses cottage cheese to add flavour to toasted wholemeal bread.
Toast two pieces of wholemeal bread and slice a fruit of your choice – good options include apples, peaches or a banana – into small pieces. Spread about 150 grams of cottage cheese on top of the toasted bread, then top with your favourite spread.
Serve the sliced fruit on the side and enjoy a high-protein, low-fat breakfast that's packed with complex carbohydrates. For some extra healthy fat, try adding some almond or cashew butter to the toast before spreading the cottage cheese on top.